How to Speed Up Site – Practical Advice
The modern world is almost inseparable from the Internet which was deeply integrated into the daily lives of the people. Nowadays it is almost impossible to find someone from the past couple of generations who is not using the Internet every day. People became attached to it, because it is an immeasurable source of useful information about practically anything. And today you can get any piece of information you want at an astonishing speed.
Therefore, web page loading became one of the solid metrics for all services and all kinds of users to estimate the quality and reliability of the website. Of course, uptime percentage, website stability, overall website quality and usability are important. But for the website owner, it is vital to understand that services like the Google Search engine and Google Ads platform will determine the reliability of the website according to its speed most of the time.
What Is the Normal Speed of a Website?
Nothing annoys modern Internet users more than slow websites. Therefore, other things being equal, the user will choose a website that loads quickly. That is if your website loads slowly, the user is more likely to choose a competitor's website. This is evidenced by a large number of studies. With longer load times, the user is more likely to select a different website.
Taking the opinion of the users into account, every website should load in 3 seconds or faster. Shorter time is better, but longer is basically unacceptable if you want the website to survive the competition. In addition, it is vital to maintain loading time of the website below 3 seconds to achieve the best results in various services' rankings.
For services like Google Search and Google Ads, as well as for various other services related to the development and promotion of websites, speed is one of the top priority metrics. Therefore, it is crucial to keep the website loading time as short as possible and strictly below 3 seconds. Otherwise, the website's position in rankings and queues will be lowered.
How to Check My Website Speed and Issues
Website speed is a complex metric that includes a lot of variables affecting its main indicator – page loading time. This indicator is affected by various things like server hardware stability, database performance, web page code optimization, content optimization and even overall network stability. Therefore it is vital to keep everything in check using various tools.
Simply put, to stabilize and raise the website speed it is vital to monitor everything that is related to it. And it is important to use reliable tools. For example, you can sign up for Host-Tracker's website monitoring service to get yourself one of the best toolkits to deal with the task. With its automated monitoring tools that are easy to set up and have a versatile logging system, you will be able to easily handle checking and improving your website's loading.
Before you set up a monitoring routine, there are some ways to fix the situation with the help of some basic tips:
Clean up and minify the website code. Remove clutter from CSS, HTML, and JavaScript files. Clean various useless comments and separators. Adjust loading order for scripts, move CSS code to the top and non-important JS scripts to the bottom.
Optimize databases. Oversized and poorly optimized databases are one of the worst enemies of the website's speed. Therefore, like with code optimization, it is vital to increase database performance. Especially when the website has a lot of database-related functionality.
Set up caching. Another way to raise website speed is to expand your browser's cache settings. The first visit might still take some time for caching. But the next visits will be much faster due to storing everything locally.
Reduce the size of media files. The number of resources on a page has a big impact on load times. Reduce the file sizes of the images and videos on the website to fix the situation, but avoid losing quality.
Properly use file compression. Reduce and compress website files other than media. It will significantly rise website performance, because users will load fewer resources. Which is very helpful even when you've already set up caching. For example, use GZIP to minimize the size of CSS, HTML and JavaScript files on a website.
And even if each and every one of those tips increased the loading in the lesser way that you needed, you can check website speed and performance easily with Host Tracker and find the core of the issues. This service will show whether there are bottlenecks that are slowing down the website and what exactly is the source of the issue.
How to Speed Up Shopify Site
Along with monitoring the website and implementing basic speed-improving methods, there are some additional methods to fix the situation if you are working with Shopify online store platform. Shopify platform itself is not something unusual, but it still has its own issues that are not recognizable by monitoring tools. Therefore, there are some tips to deal with Shopify's slow loading speeds:
Use AMP (Accelerated Mobile Pages). This is an application developed by Google to convert classic mobile pages to advanced ones. Considering Mobile First and a lot of heavy content even on the mobile version of Shopify, this method will help with the mobile loading speed.
Optimize Shopify apps. Remove unneeded and not working apps from your online store. And don't forget to manually clean the web page code after the uninstallation. Or garbage leftovers from deleted apps will make the situation worse.
How to Speed Up Woocommerce Site
As well as with the Shopify case, Woocommerce websites have their specific ways to increase speed. They are primarily related to the WordPress platform nature. Some of those tips might look unusual for those users who are new to this platform, but they can be very effective for a start:
Manually increase the memory limit. The WordPress platform has a basic memory limit that is set to 32 MB. But it is possible to manually increase this limit up to 256 MB. This can really help, especially when the "memory limit exceeded" error shows up.
Turn off AJAX Cart Fragments. Basically, this is a very effective utility for user shopping cart auto-update. But it can create a really heavy load on the server, making the whole website work way slower than it should. And if this happens, it is better to turn it off.
Speed Up Magento Site
Along with other e-commerce platforms, Magento has its own in-built features that could slow down the loading time of the website. Therefore, it is important to understand how to deal with them if the website is working slower that it should and monitoring routines show no signs of something unusual.
Set up Magento caching management. This platform has its own built-in cache management system that works in its own way. So if it's not turned on and configured, there will be problems with the loading of the website pages. And don't forget about the Varnish caching app that is also in-built into Magento.
Turn off flat catalog categories. Check the requirements and dependencies. Disable the feature if you are using platform versions 2.3 or above. Or it will cause slow loading issues and various other problems.
Use PWA (Progressive Web Apps). Basically, this type of e-commerce related applications are very useful in terms of increasing speeds. Because if you use PWA, it will work way faster than its counterparts.
Issue Tracker Website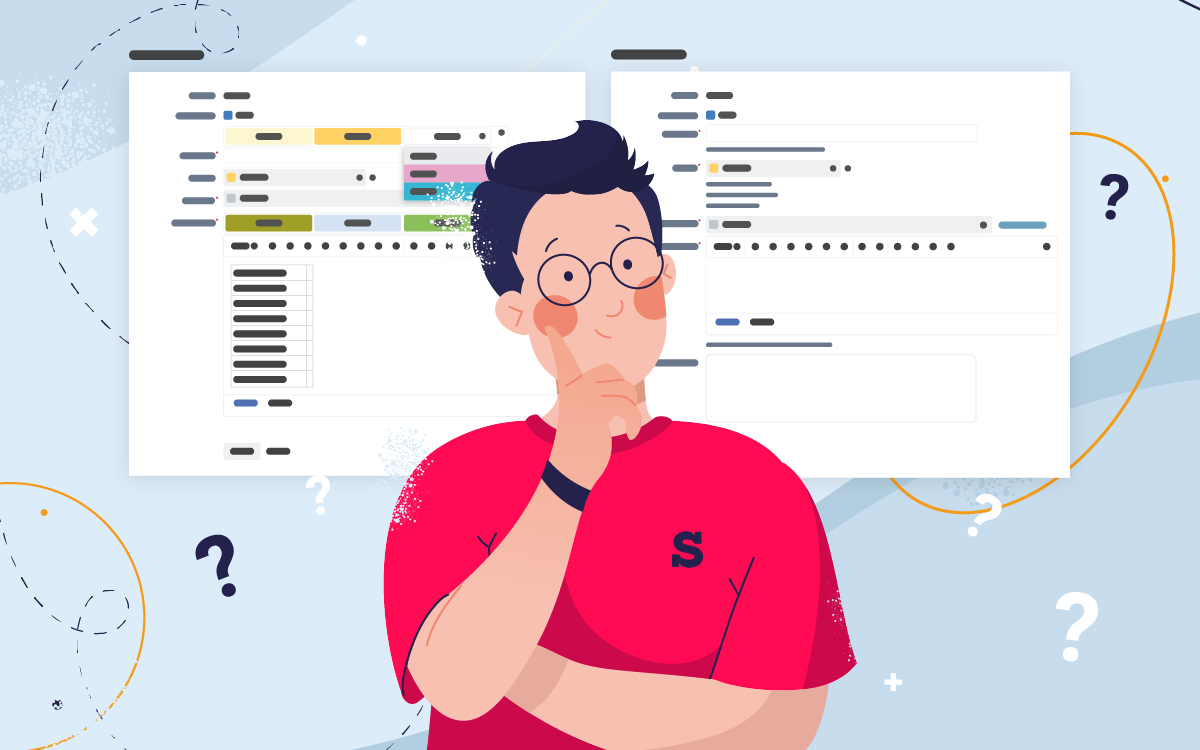 As it was mentioned already, to constantly check on website speed, you need to use the reliable and versatile automated toolkit that will help you with the task. And if you have such a toolkit at hand, you will be able to monitor every aspect of the website from all possible angles. For example, you can use one of the best toolkits available on the Internet – the HostTracker platform that was mentioned earlier.
This toolkit will allow you to check a lot of metrics and indicators with ease. For a start, you can quickly ping your site and check its connection status with Host-Tracker's ping tool and use other one-time use tools to check the usefulness of the platform. And then you can easily set up a full-fledged monitoring routine to prevent various speed, stability and availability issues from happening. 
And its convenient instant notifications system will help you quickly react to various situations occurring with the website. The HostTracker notification system will simply send you a message as soon as something happens. And you will be able to determine the source of the issue and fix it as soon as possible.
Conclusion
If you are concerned about the loading speed of the website you own or maintain as the webmaster, then it is crucial for you to understand how it is measured and how to check it. Constant website speed monitoring will surely help with fixing various website loading issues. And if you use a platform that has its own specific problems that might go unnoticed, there are always ways to fix the situation by following some professional tips.
Ціна публікації: 35.00 USD
Усього: 35.00 USD